Russia is the world's biggest country according to its area. It has the most vibrant economy. Russia has availed this status by maintaining its political stability over the last century. The country's financial planning follows a 200-year development plan. The current medium-term development plan is the phase of the long-term project. It is currently one of the largest traders of Orange in the world, experiencing remarkable economic growth every year in Mandarin Import and export.
Russia is increasing its agricultural product buying from US$ 641billion in 2013 to US$ 861 billion (893,0490 tons) in 2019. The major import items include Mandarin orange, potatoes, and peas, with China holding 76% of the market share.
Russian Mandarin Market:
Russia's demand of Mandarin oranges has varied over the last five years, between 124,5404 tons in 2013, which went down to 58,7860 tons in 2017 and then shot up to 142,1480 tons in 2019 valuing at US$ 70 billion. The leading suppliers of orange to Russia are India (46%), New Zealand (33%), Pakistan (22%). The cumulatively accounting for 100% of the market. The product is subject to 6.25% import duty, with a preferential tariff of 5% for Pakistan. 
Pakistan's Supply Potential of Mandarin : 
Pakistan has a reasonable level of production and export of Mandarin (2 million tons in 2017). A part of which is also exported to various destinations. In 2017, Pakistan exported 59,949 tons of Mandarin, which had gradually come down from 189,473 tons exported in 2015.
The production of Mandarin orange in Pakistan follows typical agricultural production cycles. An increase in production is leading to the price drop. 
Pakistan Mandarin trade with Russia
There appears to be an opportunity for Pakistan to claim some share in the Russian market for Mandarin. However, Pakistan does not enjoy any tariff concession in Russia under the PTA. Pakistan is already exporting the highest amount of Kinnow to Malaysia (23,865 tons in 2017). So the region will not be new for the Pakistan Mandarin orange Export. However, the supply potential will vitally depend on the domestic market prices. 
Above mentioned supply analysis shows that Pakistan's citrus fruit has already made its mark in the Russian market. Further penetration may be possible for Pakistan. 
Saremco International Mandarin Trade
SAREMCO International is a premier producer and Mandarin orange Exporter on a global scale. We possess all certificates of quality control management necessary for Orange export worldwide. Our packaging process is based on best practices and standards renowned worldwide. This reduces any chance of mixing any particles with the product. We have been exporting Mandarin orange to Russia for the last 14 years.
SAREMCO International has over 16-year experience in orange export. We offer LCL and FCL services from Port to Port. Our ocean freight shipment is most secure and reliable. We work with all shipping lines with fixed contract rates.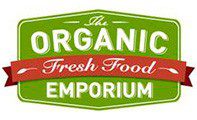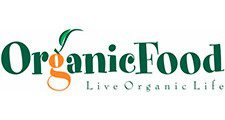 GET
IN TOUCH
We always welcome your inquiries, please feel free to contact us for any further information.