About

Saremco International
ABOUT
yellow corn
Yellow corn, also known as corn, is known worldwide as a significant energy animal feed ingredient in the diets. The use of high‐protein supplements or expensive synthetic amino acids in diets containing a large proportion of Yellow Corn (Maize).
 Therefore, extensive studies have been done by yellow corn breeders on the world maize germplasms collection. The aim is to improve its nutritional value, particularly protein quality for monogastric animals. This research assesses the genetic enhancement of nutritional quality. The Yellow corn protein culminates in the development of a new class. This Maize is also known as "Quality Protein Maize (QPM)".
MAIZE (YELLOW CORN)
PRODUCTION CAPACITY
100
THE NUMBER OF HECTARES
Accumulated use in Livestock diet
Maize (Yellow corn) provides more feed for farm animals than any other cereal grain production worldwide. For example, over 65% of the Maize grown worldwide is given to livestock as feed. There is a rapid increase in poultry production in developing countries in Asia. It is a significant factor contributing to the high demand for yellow corn for livestock feeding. Yellow corn is one of the most grown grain for feeding domestic birds. Its dietary energy value is the way higher among cereals. It has very low variability between years for a given region.
Maize is essential for livestock and is a significant source of starch. There are varieties of Yellow Corn (Maize)  like forage, hay, and grain. SAREMCO International is the leading supplier of this agricultural product and has customers in various Poultry Industry, Cattle Farms, Animal Feed Industry, and Global Feed manufacturers. At SAREMCO International, we make our clients by providing the best quality of yellow corn (Maize). Our priority is to ensure superior quality products, delivery, and good relationship with our customers. Buy Yellow Corn Feed Grains at SAREMCO International and Import today in attractive packaging, Customize packaging options also available.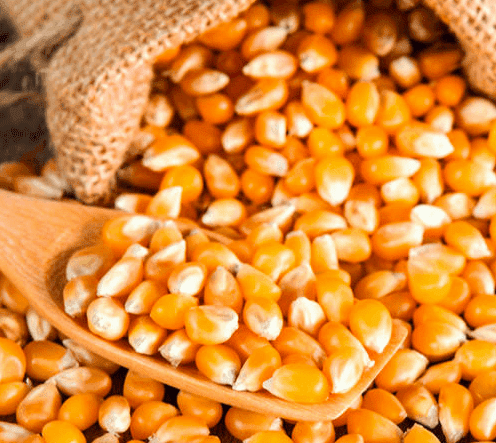 Improving the protein content of corn
Although Yellow corn grains are relatively low in total protein and generally low in lysine as well. The shortcomings are getting better by the appropriate blending of animal products or mixing with legumes and oilseed products. These most apparent combinations in such blending the mixture produce higher protein than the maize component alone.
Other than this, animal products, legumes, and oilseed cakes improve the quality of protein in Maize. Supplementing them with limiting amino acids such as lysine and tryptophan can do the trick. This is known as protein supplementation. Otherwise, legumes and oilseed cakes, which have a deficiency of methionine, can be supplement through maize grains as well. These are not deficient in this amino acid.
Such a mutual balancing of amino acids is called protein complementation. Besides the quality of Maize, these things can be become better by the addition of lysine. It also appears that a continuous enrichment of the nutritional maize protein can be given by developing new cultivars with less content of prolamins. It increases glutelins and salt‐soluble protein.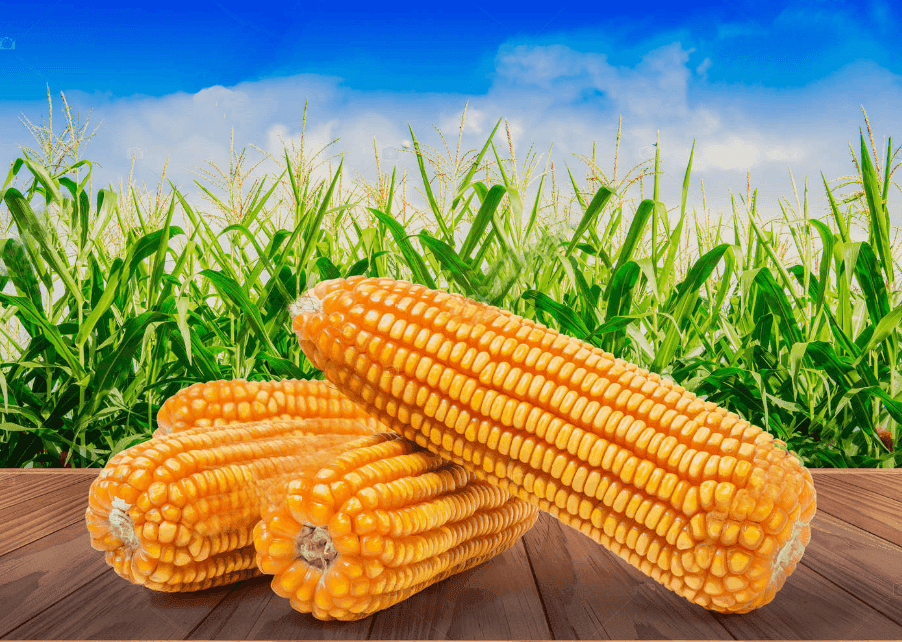 Quality
Even though maize plant yellow in the growing season is mostly affected by nitrogen and phosphorus deficiency in it. The primary cause for the problem could be because of soil saturation which affects root activity. It affects inhibiting nutrient uptake. If the soil has nutrients deficiency at this stage, it is improbable because before about knee large size requirements are deficient. 
When Cool temperatures combine with wet conditions, they usually create a phenomenon. SAREMCO experts regain a healthy green color once weather conditions improve in the region, and yield does not show any effect.
Yellow color maize generally more prominent on lighter or more expose soils. It can react better to colder conditions. If plants of the yellow Maize are on the south-facing slopes on the wet ground for high-quality Maize. Yellow Corn at Sarmeco has high nutrient content and better quality.
GET
IN TOUCH
We always welcome your inquiries, please feel free to contact us for any further information.