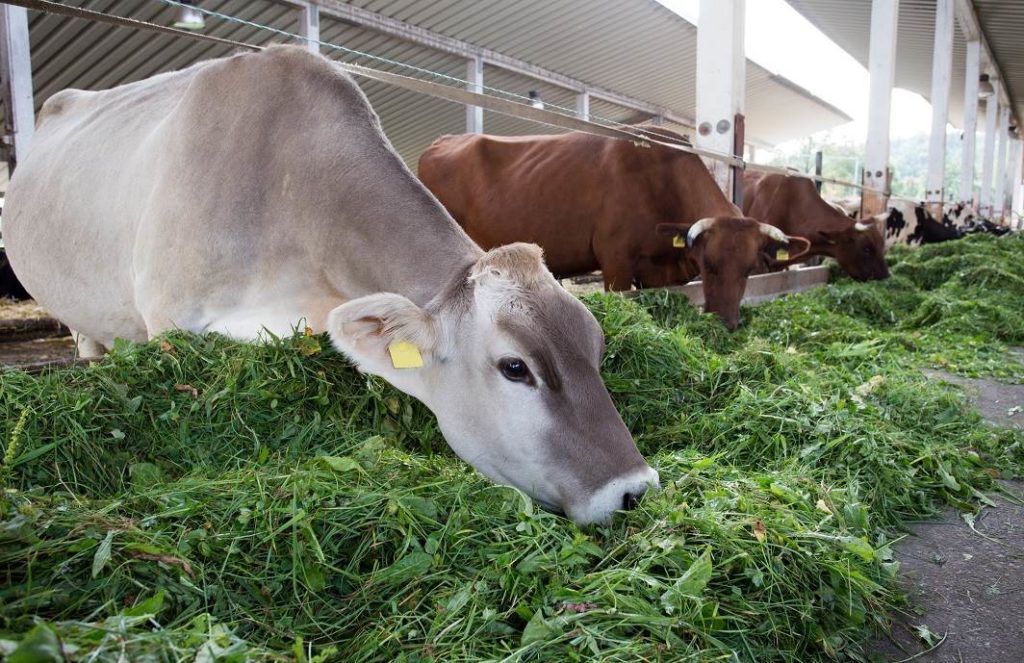 Rhodes grass has proven to be a special animal feeder. This has shown a very drastic increase in the efficiency of farm animals. Farm animals are very difficult to manage. Especially their diet is one of the most crucial parts of animal farming.
If you have an animal farm then you know how difficult it is to manage the diet of your animals. Rhodes grass hay is just the right type of animal fodder that you guys need. This has more calcium and protein content than other animal fodder.
Most farm animals have cattle. The main reason to breed cattle on your farms is to get sufficient amounts of milk for selling. Rhodes grass will increase the efficiency of your cattle and help them to produce more milk than they usually do.
Rhodes or Loosen grass is grown all over the world. The most ideal areas to grow this animal feed is the tropical and subtropical regions. This means that Pakistan is one of the best places to grow Rhodes grass. 
Rhodes grass grown in Pakistan has higher quality than other countries. The main reason behind this fact is the suitable weather that Pakistan possesses. This means that Pakistan is one of few countries that grow and export good quality Rhodes grass.  Saremco International is one of the names to consider when you export Rhodes grass from Pakistan. 
Our Trading system
Saremco is one of the biggest agro product exporters in Pakistan. Rhodes grass is one of the main products that we export worldwide. We cultivate Rhodes grass on our own 100-acre farms in Punjab. 
Saremco International looks after all the steps of cultivation and quality check align. We are offering Rhodes grass that has more Vitamins and protein for your farm animals. Saremco International exports this grass worldwide. 
Make deal with us
Saremco International has a series of steps that the customer has to go through to make a deal. All of these steps are easy and transparent. So, the customer knows about all the details of the trade and shipment.
Below all of these steps are mentioned.
How to place an order?
Saremco international has its own website where you guys can learn about all the details of the following product. At the website, you will get two options to place an order with Saremco for Rhodes grass. 
One of these procedures is to place an inquiry by filling a form. This form is provided on the end of every product page. Customers have to fill in some details about the order he/she wants to place and after that our team will contact you.
The second way is to contact us directly through WhatsApp which is also given on the website. You just have to select the option of the sales department to contact one of our sales team members. He/she will provide you all the details about your inquiry. 
Make a deal
After getting all the information about Rhodes grass the customer can make a deal with us about how much Grass he wants. Our prices are competitive to any Rhodes grass supplier in Pakistan. 
We will send them the Proforma Invoice for the deal. After that, all the details will be discussed in the Piece of paper. The customer will check all the details and provide us with his end of documents required for the trade.
The payment terms will discuss how the customer is going to pay Saremco for the trade. According to our company Policy, we prefer L/C over any other kind of payment terms.
Shipment of Package
After making all the proper details and agreeing on the payment terms. The Rhodes grass is packed into shapes of bales and according to the size of customer preference. After that, the bales are loaded into containers.
Saremco International offers two kinds of shipment for Rhodes grass. Both of these shipment options depend upon the scale of the order you placed. If your order is more than 28 tons then Saremco offers you FCL (Full crate load). 
Any volume less than this will be shipped in LCL (Less than container load). In this option, you will share your container with any other order.
Receiving
The order will reach the customer within a given timeline. They can pick up their container load from the shipping line. We provide our customers with all transparent details of shipment. This means the customer can relax and sit back while we do all the work for them. 
This is the work methodology that helped us to gain many loyal customers. Some of our customers have been with us for over a decade. We believe to provide our customers with all the comfort that we can at the most competitive prices.