Saremco International is one of the leading fresh vegetables importers in Pakistan. We also Export in Pakistan and other countries. As a wholesaler of fruits and vegetable exporters in Pakistan, we get to deal with various conditions. 
We produce a quality approved assortment of vegetables and fruits that have helped us set up a large customer base in different areas worldwide including the food business. Saremco International is offering Fresh Vegetables and Fresh Seasonal Fruits in the global market.
Our expertise is in
Produce Professionals Source Quality Fruits & Vegetables

Our Sales Team Provides Options, Solutions, & Competitive Pricing

Global Sourcing from Pakistan, USA, Korea

Import and Distribution worldwide

Representing Growers and Packers to Maximize Opportunity.
Types of Vegetables
Currently, we are trading in two types of vegetables worldwide:
Potatoes
Potatoes cultivation is strongly concentrated in Punjab Pakistan. They're generally eaten boiled, baked, or fried and frequently served as a side dish or snacks. Also used in Common potato-based foods and food products include Chips & Snacks, French fries, potato chips, and potato flour. High dry matter levels and low sugars make Lady Rosetta Potatoes the excellent quality within medium-term storage crisping variety; red-skinned, round-shaped crisp potato with shallow eyes. Lady Rosetta Potatoes are also very suitable for starch and mashed. Fresh Cooking potatoes with skin are a good source of many vitamins and minerals, such as potassium and vitamin C.
Saremco International is one of the leading producers and exporters of potatoes in Pakistan and is currently exporting this Potato to various supermarkets, hypermarkets, and Superstores around the globe. 
Onions 
Onions are super-healthy, they are excellent sources of vitamin C, sulphuric compounds, flavonoids and phytochemicals. Phytochemicals, or phytonutrients, are naturally occurring compounds in onions that can react with the human body to trigger and increase healthy reactions. Flavonoids are responsible for pigments in many Onions. Studies have shown that they may help reduce the risk of Parkinson's disease, cardiovascular disease and heart diseases as well.
SAREMCO International is a premier producer of supreme quality Onions. We possess all certificates of quality control management necessary for onion export from Pakistan to all over the globe. Our packaging process is based on best practices and standards renowned worldwide, thus reducing any chance of mixing any particles with the product.
Due to these virtues, our product is demanded worldwide; thus, we have developed best practices for Agro-Products. We export to all the regions, including Southeast Asia, Europe, Middle East, North America, and South America. Our product is a household name in countries of the Pacific region. Produced and processed at the farm, we offer the best products in the market.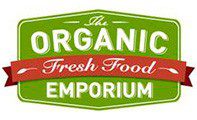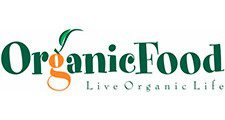 GET
IN TOUCH
We always welcome your inquiries, please feel free to contact us for any further information.