Onions are one of those vegetables that is part of every human daily food intake. So, farmers all over the globe are trying to increase the production of organic onions. The recent onion crisis that Pakistan is facing is because of the onion trade ban by India. India is the biggest supplier of onion in the world and now all the eyes are on Pakistan. 
Pakistan and India are the two largest producers and exporters of onions in the world. The recent ban on onion trade in India leaves Pakistan as the sole and biggest exporter of onion in the world. Organic onion production in Pakistan increases by about 45% in the last decade. Saremco International is one of the biggest onion exporters in Pakistan. Rates have increased and there is a shortage of onion in the domestic market. While this shortage is seasonal
Onion Trade Ban by Indian Government
At the start of this September India banned the export of all varieties of onions. These varieties include cut, sliced, or in powder form onions. This decision of banning onion export is taken with immediate effect. A huge amount of exports are done in the last few months during the Covid-19 pandemic," said an official aware of the development. 
 According to Indian DGFT (Directorate General of Foreign Trade), this ban includes even Bangalore rose onion and Krishnapuram onions as well. India exports around $198 million of onions in the April-June period of FY21 and $440 million in the entire 2019-20.
Why is this ban affecting Pakistan Onion Prices?
After India, Pakistan is one of the biggest suppliers of onion in the world. Now there is a clash between demand and supply. Pakistan is getting more onion export orders now. All exporters are trying to export their onion stock to foreign countries to earn more profit.
This has created chaos in local markets. Pakistan's local markets are facing a severe shortage of onion that it has ever seen before. According to some sources, in a few days the prices of onion will increase to 250Rs per kg from 50Rs per kg. 
Food items, which account for more than a third of the market basket of goods and services, have been driving the inflation rate up for the last few months. In October 2020 Onion became nine times more expensive by a notable surge in the prices of sugar and wheat.
The arrival of onion from Sindh is sliding down for a variety of reasons, including high freight charges for Punjab, rising exports, and failure of the Indian crop. According to Lahore traders, 54 truckloads of onion shipment in the city on Wednesday, but the number drops to only 22 on Thursday and due to this factor, the prices are on the rise – from Rs6,000 to Rs6,500 per ton in just 24 hours.
Farmers Condition
This explains that if farmers don't get a good price, they will not grow produce, which will also hurt local consumers in the long run. This year was good, some of them got back into profits on the back of exports and strong local prices. This will incentivize them to grow more next year and there will be higher production, which will keep prices in check.
Summary
This artificial shortage of onions is making the life of a normal person very difficult. If People can't even buy onions in this country then how are we supposed to compete with developed nations?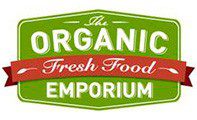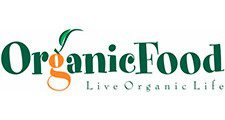 GET
IN TOUCH
We always welcome your inquiries, please feel free to contact us for any further information.