With the ongoing awareness wave of health facts; people are getting more concerned about the agricultural supplies that are being grown naturally like fruits and vegetables. SAREMCO International as an Organic Food Exporter ensures that the product we are exporting needs that adhere to all the international food quality standards.
There are many fresh fruits and vegetable exporters in Pakistan that export their products in the international market. Health-conscious people are collecting more information on the hazards of synthetically process fruits, which lead them more towards organic fruits instead of chemically processing fruits. We offer garden fresh veggies that are 100% cultivate from natural kitchen waste materials and ensure a way for disease-free living.
Our exporters and farmers take great care, to maintain hygiene as well as to prevent any contamination throughout the process of cultivation and export. To make our agro-based market products globally popular SAREMCO International check each step in the process and monitor it precisely.
We know that pesticides are too dangerous. Even if we don't consume them directly, they still affect our bodies. In some other way through our food, they get into our bodies and cause serious health issues. Most of the diseases often spread through food that gets contaminated at any point in the cultivation process, transportation, or export. So, we follow a strict plan that keeps our edible items germ-free and prevents them from getting spoil at any point.
Our process of Farming
Our Farmers believe in pure farming and avoid the use of harmful fertilizers that are available on the market.

We don't rise chemicals on our soil. This helps us to keep the food completely safe. 

Saremco does not use artificial pest control treatment at SAREMCO International. We always follow nature-relate resources that cause no harm to the environment and maintain the purity of our fruits and vegetables.

We just keep some insect repellents that make the insects stay away from the plant of veggies and fruits. These need not be any chemical products but are a kind of medicinal plant whose smell irritates the insects and keep them away from crops.

Our food suppliers and farmers work in alignment to keep the market well-stock with fresh fruits.
Types of Fruits and Vegetables we deal in
At SAREMCO Farms we grow different fruits and vegetables. Our main products are given below. 
Potato
The vitamin C in potatoes also acts as a great antioxidant. This substance can prevent or delay some types of cell damage state to the National Institutes of Health. They may help your indigestion, better heart health, blood pressure, and even slow down cancer growth.
Potatoes cultivation strongly belongs to Punjab Pakistan. They're generally eaten boil, bake, or fried and frequently serve as a side dish or snacks. Also, use in Common potato foods and these products include Chips & Snacks, French fries, potato chips, and potato flour.
 High dry matter levels and low sugars make Lady Rosetta Potatoes the excellent quality within medium-term storage crisping variety; red-skinned, round-shaped crisp potato with shallow eyes. Lady Rosetta Potatoes are also very suitable for starch and mash. Fresh Cooking potatoes with skin are a good source of many vitamins and minerals, such as potassium and vitamin C.
Potatoes are especially good sources of phytonutrients. An article in the Journal of Agriculture and Food Chemistry states that six to eight small potatoes twice a day helped lower blood pressure. This will decrease the risk of heart disease and stroke among people who were overweight and suffering from hypertension. 
Onions
Onions are super-healthy, they are excellent sources of vitamin C, sulphuric compounds, flavonoids, and phytochemicals. Phytochemicals, or phytonutrients, are naturally occurring compounds in onions that are able to react with the human body to trigger and increase healthy reactions. Flavonoids are responsible for pigments in many Onions. Studies have shown that they may help reduce the risk of Parkinson's disease, cardiovascular disease, and heart diseases as well.
The onion, also known as the bulb onion or common onion, is a vegetable that is the most widely cultivated species of the genus Allium. Its close relatives include the garlic, shallot, leek, chive, and Chinese onion.
A valuable flavonoid in onions is quercetin, this acts as an antioxidant that may link to preventing cancer or decreasing its growth. Sulfides in onions contain amino acids. Sulfur is one of the most common minerals in our body that assists with protein synthesis and building of cell structures and amino acid maintains it.
Oranges
Many citrus fruits have a good amount of vitamin C, and oranges have even more high levels compared to their tangy brethren. Vitamin C is a potent antioxidant that protects human cells by scavenging and neutralizing harmful free radicals. 
Orange export is the pride and backbone of fresh fruits and vegetable export from Pakistan. Pakistan grows an enormous amount and varieties of oranges like Kinnows, Mausamis, Ruby red, Jaffa, fruiter, Malta, Limes, and Lemons. Oranges are considered to be extremely beneficial for health. They contain immense residues of Vitamin C, fiber, potassium, and choline.
Pakistan grows orange in an all-natural growth environment. The natural due time span, making Pakistani oranges very peculiar in taste and flawless in health benefits. Connect with SAREMCO INTERNATIONAL from Pakistan to get it imported to any part of the world.
Mango
Mango is one of the tropical fruits, which has experienced tremendous development in recent years. One of the main reasons is innovation in transportation to air and sea freight. It opens the doors to deliver large quantities at competitive prices. Pakistan is the 5th largest producer and the 3rd largest exporter of mango in the world. Its soil and climatic conditions enable production and market supplies of good quality fresh mango over a period of about 5 to 6 months. Pakistani mangoes, therefore, enjoy a prominent position in the international market.
SAREMCO International farms are registered and certified farming associations in producing and exporting the best quality mangoes. We specialize in producing Sindhri, Chaunsa, Dusehri, and other varieties of mangoes with quality and standards. The area of our farms is 400acres and the community of mango farms serves the additional farming area. We are serving both national and international markets. Saremco export and trade quality mangoes and others.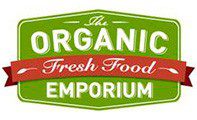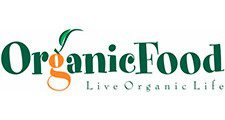 GET
IN TOUCH
We always welcome your inquiries, please feel free to contact us for any further information.