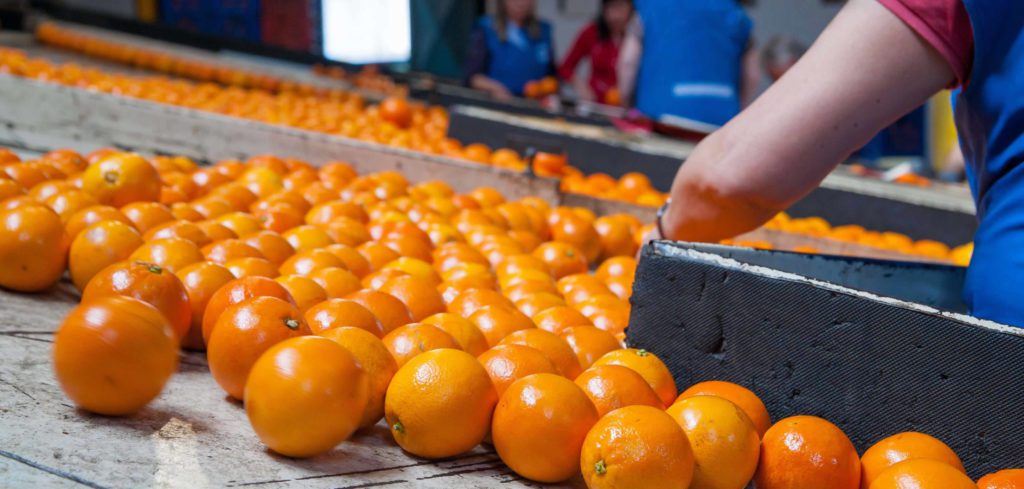 Kinnow Mandarin is a type of citrus fruit that is grown in Pakistan. It is one of those types of oranges that has the best taste. It is full of unique flavours and has many healthy characteristics like Vitamin C. various Kinnow fruit benefits help our body daily. Kinnow juice without Pulp is so delicious.
Pakistan's climate condition and soil are perfect for growing Kinnow Mandarin and providing it better taste than other mandarins grown worldwide. Pakistan Mandarine Orange is sweeter where other countries produce citrussy Kinnow. 
This Mandarin Kinnow cultivation starts in winter, bare soils. These conditions make it sweeter and distinct in taste as well. Kinnow fruit and other citruses are one of Pakistan's main trades. Pakistan is among the top ten citrus producer and exporter list. 
Kinnow mandarin Pakistan is demanded worldwide due to its inherent good quality and taste. International vendors prefer the Kinnow orange of Pakistan to other countries. Right now, the main problem that Pakistan is Facing regarding Kinnow export is its low yield. 
Sargodha is some of the regions where this citrus fruit cultivate properly. Almost 80% of Orange production in Pakistan is produced in Sargodha. Sargodha Mandarin is known as the best, but the Government should also look after other Pakistan's rural areas. 
Current Figures Of Kinnow Mandarin 
Right now, Kinnow mandarin Export faces many challenges. We require the latest machinery to increase its production and implement new methods as well. We need an investment of around 20 million dollars for increasing the yield of Kinnow in Pakistan soil. 
This means that we have to rethink all the current working ethics of Mandarin. If Pakistan can increase Kinnow production, then overall Kinnow export in Pakistan will increase. Pakistan exports just around 1.4 million tons of Kinnow Mandarin worth 700 $million in the world, which is very low.
China's export of Mandarin is taking a hit because Russia has suspended its citrus trade with China. Now its Pakistan chance to sweep in and increase its trade with Russia and other Central Asian Countries. 
Saremco International Kinnow Mandarin Trade
Saremco International is one of those Kinnow exporters in Pakistan that cultivate Kinnowon on their farms. We have around 70-acre orange farms in Sargodha, where we get our supply of Kinnow. All of our farms are under the supervision of experienced farmers.
We never compromise on the quality of our Kinnow mandarin. Kinnow export in Pakistan is on the verge of booming. So, it is a chance that Saremco International also plays its part in increasing its production and export. 
Our Trade
Saremco international have very straight forward trade methods. We never try to deceive our clients with false information. Saremco International believe in total transparency of our work, and these are the working ethics that all employees at Saremco International follow.
We will deliver customer orders through both FCL and LCL shipments. Saremco International have links with all major shipping companies that help us provide Kinnow export at low prices to our customers worldwide. We export our Mandarin to different world regions, but we have some hot areas like the UAE, Russia, and Central Asia. 
Packaging Mechanism of Kinnow Mandarin
Kinnow is one of those citrus fruits that have an easy to peel outer shell. This makes them more practical and easy to trade worldwide. Saremco international pack their Kinnow mandarines in special Cardboard boxes. All these boxes weigh 10 KG.
It is up to customer demand that which size of Kinnow they demand. Right now, we are offering 44mm to 70mm. The measure also affects the count of the per box. That's why we provide 10 Kg boxes for Kinnow export and counts, varies from 50 to 110. 
Kinnow Mandarin Pakistan requires a particular container in which we ship it to other countries. This container is called a reefer container, and it is a temperature-control container—this way, our Product reaches our customer without spoiling.
If you guys are looking forward to importing Kinnow orange from Pakistan this winter, you should consider Saremco Internation for trade. We are among the best Kinnow exporters in Pakistan.