Pakistan and India are the two largest producers and exporters of onions in the world. The recent ban on onion trade in India leaves Pakistan as the sole and biggest exporter of onion in the world. Organic onion production in Pakistan has increased by about 45% in the last decade. Saremco International is one of the biggest onion exporters in Pakistan. We believe in serving the safest food to our customers. 
This opportunity opens up many gates for onion export from Pakistan.  In this article, we are going to discuss some big names of onion suppliers in Pakistan. 
Saremco International
Saremco International is the pioneer of exporting onions from Pakistan. We began our journey in 2004 and are now one of the most renown Exporters of  Onion from Pakistan. We export approximately 6000 tons per annum that are almost about 200 containers. All containers are 40 ft refrigerate per annum. 
The quality of onions in Pakistan with its bright red colour and long shelf life is  No.1 in the world. Saremco International deals with its customers the best onions from the farms of our 400-acre farms. The crop of onion starts from the start of July and ends in September mid. Saremco International mostly exports their onions to countries of Asia specifically. Other than them we also do onion export from Pakistan in Dubai, Oman, Bahrain, Qatar. 
We have three qualities or sorting onions. The first is the Premium which is around 55mm and higher in size, It is the best quality onion export to Malaysia and over the Middle East from Saremco International. The second type is from 45mm to 55mm high. This onion is exported to Malaysia, Bangladesh, and Srilanka. Last but not least, the third Quality of Saremco International onion is 35-45mm and it is also export in Bangladesh, Srilanka, and sometimes Malaysia.
MS Sohail Haroon Corporation
Sohail Haroon Corporation is one of the pioneers exporter of onion powder in pakistan. Since then there has been no looking back, we are now one of the biggest and most reknown Exporters of  Onion from Pakistan, exporting and approximate 6000 tons per annum that is about 200 containers of 40 ft refrigerate containers per annum. Pakistan is well known for its quality of onions with its bright red color and long-lasting shelf life. Sohail Haroon Corporation brings its customers the best onions from the farms of Balochistan and Sindh. 
Anchor Trading Company
Anchor Trading Company is one of the leading onion exporters from Pakistan and we supply very good quality and fresh Pakistan onions to the Middle East and major parts of the world.
Pakistan is blessed to have such amazing agricultural resources thanks to its fertile land, well-irrigate plains, weather, and farming tradition. Pakistan annually produces about 1.5 million tons of onions, with an increasing trend during the past 6 years. To provide products at the widest range of seasons, we select quality onions grown in the Sindh, Balochistan, and Punjab regions for export around the world.
As we are mainly exporting onion to UAE, Bahrain, Qatar, Kuwait, Malaysia, and Sri Lanka we have a good track record as a Pakistan onion exporter, red onion supplier, and pickle onion exporter and supplier in these regions.
Khalid Maqbool & Sons
They are a big name as exporters of fresh fruits & vegetables from Pakistan. Fresh Fruits is their forefather's business in local Fruit markets as well in Sindh and Punjab with the Company name SMY from the last hundred years. They are a well known and Reputable Company in the Fresh Fruit Business of PAKISTAN.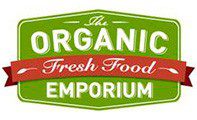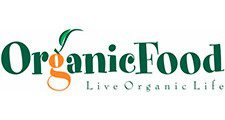 GET
IN TOUCH
We always welcome your inquiries, please feel free to contact us for any further information.
GET
IN TOUCH
We always welcome your inquiries, please feel free to contact us for any further information.