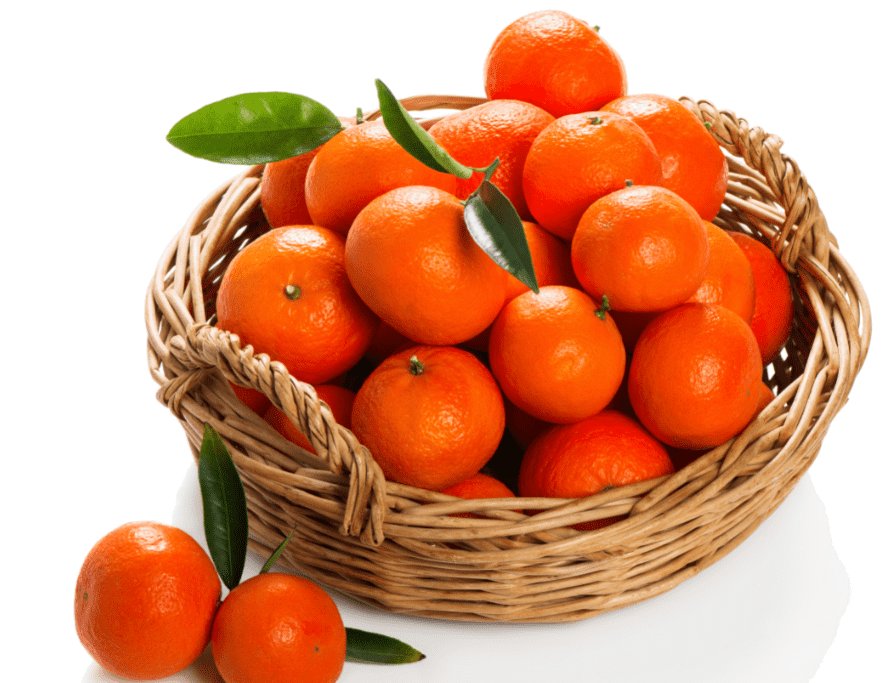 Kinnow season is on the verge of happening, and if you are looking to get the supreme quality Sargodha orange mandarine from Pakistan, you should also know about Pakistani Kinnow exporters. Saremco is among the leading Pakistani Kinnow exporters. We have experience of one and a half-decade in the Kinnow orange trade. Every year over four million tons of Kinnow exported from Pakistan. There are numerous Kinnow exporters from Pakistan, but we are known as the best.
Saremco International Trading Company produces Pakistani Kinnow Sargodha from high-quality Kinnow plantations. We work hard day and night to achieve the highest quality standard for Kinnow. Now, the fruiter is transferred to our processing unit. Process throughout is taken carefully. Pakistan's Sargodha Kinnows is full of flavours. They are healthy, full of nutrition, and affordable.
Saremco trades thousands of metric tons of mandarin Kinnow annually. That's why we are among the top 10 list of Pakistani Kinnow exporters to minimize the global gap of orange export. Our Kinnow is export under the supervision of highly qualify Personals. We hold great ground in the Citrus fruit trade market. Pakistani exports mainly Target the Russian market.
Saremco International Kinnow Packaging Procedure
Saremco International pays full detail to every step of fruit processing and its Packaging. We have our farms in Sargodha, which are around 70-acre. Sargodha is known to produce supreme quality Kinnow Pakistani fruit. Our farms produce fresh Kinnow mandarins at Sargodha. Saremco International highly qualified personnel take look after every step of Kinnow production at farms and its processing plant. These working ethics allows us to be the best Kinnow mandarin exporters from Pakistan.
Saremco International has made its name among the biggest Kinnow suppliers in Pakistan. We use cardboard boxes to pack Kinnow for global trades. Plastic bags for Kinnow export can also be arranged as per customer requirements. There are around 45-100 pieces in each 10 kg Cardboard box of Kinnow orange. We believe in the best export of kinnow fruit. It is a Multi millions tons market.
Why Saremco International Should be your choice
Saremco International has made its name in the global market by following some serious work ethics. We follow some extensive rules which make us better than others. Our top-notch product quality and attention to detail make us better than others. We have our own research institute.
Being on the top requires some serious effort. We cultivate oranges at our own farms. As we have mentioned above that Sargodha Mandaines are the best, and we believe in serving the best to our customers.
Our team thoroughly looks after the Mandarine orange production process. We have a team of highly experienced farmers look closely at every step of Kinnow production. Our main goal is to make Pakistani Mandarins' names all around the world export markets.
Process for Washing Kinnow at Saremco
After plucking the Kinnow oranges from the trees, they go through a special clean water washing process. Here in this step, all the impurities get a wash and waxed. We then pass them through clean water to remove excessive wax from them at our kinnow factory.
Saremco International Trading Procedure
We have a very transparent Kinnow trading procedure. It makes us Paksitani Kinnow leading trading company. Every year around 3 million metric tons of Kinnow is exported from Pakistan, and we have a fair share. After the harvesting season, we collect Kinnow oranges in our warehouse. It has a long shelf life. We offer two kinds of Shipment for our international Kinnow export in cold storage.
FCL type shipment
LCL type shipment
Mostly through these ways, we export Kinnow orange from Pakistan in the international market. One thing to keep in mind is that we don't offer seedless kinnow.
Competitive prices of Kinnow at Saremco International
Another thing that makes us one of the best Kinnow exporters from Pakistan is our Kinnow prices. We offer the most competitive prices in the market for Kinnow trade. So, if you want reasonable prices on Kinnow trade Saremco should be your choice. Even providing low prices for Kinnow, we don't compromise on the quality of Kinnow.
Pakistan Kinnow has the best quality, and it is obvious due to its increasing demand in the international market. Many countries are switching to Pakistani Kinnow because it has better taste and health supplements.