Packaging an agricultural product means wrapping it or containing it in some form of material that will protect it during transport, shipping, and distribution. Packaging also prevents food from becoming damaged and rotten due to impact or crushing. 
It helps to save the product from getting contaminated by insects and micro-organisms, moisture, air, or odors. In general, It helps to prevent foods from spoiling, losing their value, and losing volume by leakage or spillage.
Requirements for packaging
In general, agricultural packages must fulfill the following requirements:
Packing should be able to hold the contents and keep them secure without leakage. It should protect it from breakage until they are used, and enable the products to be handled more conveniently.

It should protect the agricultural against a range of hazards during Shipping and storage. This includes serving as a  barrier to all the harmful bacterias,  microorganisms, and other contaminants. Protecting the food from damage caused by insects, birds, and rodents should be its first priority. 

The packing should also be able to protect it from crushing or other physical damage and make sure it stays away from the effects of heat and light that can cause rancidity.

It should be suitable for recycling or re-use or be easily disposed of to prevent waste packaging from causing environmental pollution and moisture pickup or loss that can cause softening, wilting, or other types of quality deterioration.
Cost and availability of packaging materials
The cost and availability of different agricultural packaging materials in a particular area also determine which kind of packaging materials are used. The cost of a package should be less than in relation to the value of the product. 
For example, producers can face serious financial losses if they used the wrong packaging materials for a particular product or for high-value foods that deteriorate without the correct packaging. These products should therefore receive good material in packaging than lower-value crops. This cost-benefit analysis should be carry out before you select the best type of packaging for individual agricultural products.
Different packaging for different Agricultural products
Bales
Baled and raked fresh straight from the fields into your container for delivery! Bale Packaging usually use to pack animal feeds like Rhodes grass, alfalfa hay, etc.
Customize packaging with several options to choose from:
-single press 50KG bales (3-string)–bulk load

-single press 6000-700KG krone bales

-double compress: 25KG half-cut bales, with sleeve/plastic wrap

-double compress: 450KG MAG bale with sleeve/plastic wrap
The number of bales by tonnage per 40′ container changes depending on the various packaging we chose for the product. If you desire any other packaging option, you should consider the nature of the product as well. 
Mesh Bags
Mesh bags we use in almost every agricultural product. It comes in a range of colors and sizes of mesh bags. It is very lightweight yet durable. These rapid Packaging's mesh bags are an excellent choice for packing a variety of agricultural products including products like Potatoes, Onions, and fruits, and a variety of consumer products.
Types of Mesh bags
Small mesh bags

Woven polypropylene mesh

Knit polyethene mesh

Open top

Draw-tape closure

Plain

Woven print band

Poly print band
Polypropylene bags
Polypropylene, which is the plastic resin used to manufacture packaging materials for agricultural products. It is a thermoplastic substance that results from the polymerization of propylene. 
Polypropylene is a good choice for packaging agricultural products and spices because of its unique properties. Not only is this particular plastic resin non-toxic, but it is also 100% durable and reusable. SAREMCO International is using Polypropylene bags to ensure the quality and integrity of their products so, that why we are one of the best exporters of Pakistan. Plastic Polypropylene bags have food-grade, Inner Liner.
Cardboard boxes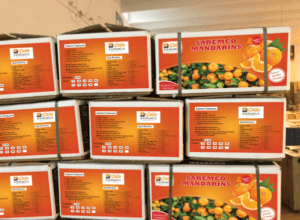 Cardboard boxes are essential to protect agricultural goods and products during export. There are many great things about using cardboard boxes one of them is that they are easily accessible and affordable.
You can get cardboard boxes everywhere easily such as in industries, in small shops, and even in homes. Cardboard packaging is excellent for packing agricultural products like fruits, vegetables, spices, and so on.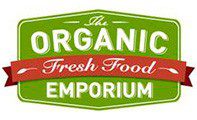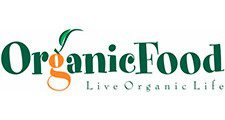 GET
IN TOUCH
We always welcome your inquiries, please feel free to contact us for any further information.