Pakistan is the fifth leading onion producing country now. Onion exporters in Pakistan are shipping this vegetable in every region of the world. The recent ban on onion trade in India leaves Pakistan as the sole and biggest exporter of onion in the world. Organic onion production in Pakistan has increased by about 45% in the last decade. 
Pakistan has been blessed with amazing agricultural resources thanks to its fertile land, well-irrigated plains, weather, and farming tradition. Pakistan annually produces about 1.5 million tons of onions, with an increasing trend during the past 6 years. To provide products at the widest range of seasons, we select quality onions grown in the Sindh, Balochistan, and Punjab regions for onion export around the world.
Finding best exporter
The onion export market is expanding day by day in Pakistan. Every day new exporters are emerging in this business. Now the question remains, that how we can find the best onion exporter in Pakistan.
To explore the answer to this question we have to follow a series of steps. 
Learn About Company
Export business is a very high profile business. A common man can not start it until he\she has a proper financial backup. So, to choose the best onion exporter in Pakistan you have to research and learn about the companies individually. 
Go to each company website and learn about their history and what products they are offering. Also, check the comment sections where previous clients have given their remarks. 
Check the product range of the company
Apart from onions also check what kind of other product does company export. If a company export multiple products, it means it is a bigger scale company. In Pakistan, most exporters just deal with a single product but if a company is offering multiple agricultural products it means that the company has a bigger scale. 
What kind of shipping they are offering?
 Always check that do they offer LCL and FCL services from Port to Port. The ocean freight shipment is most secure and reliable. They should have all shipping lines with fixed contract rates. This will help you understand their FOB (Freight on board) rates more clearly.
Do they possess proper certification?
For the onion exporter in Pakistan, it is essential to possess proper certification. If a company has quality certification for onion export, then this means they take their business seriously and trying to export quality products internationally. This will also help exporters and buyers to built mutual trust.
Affordable Prices
They should have selling power to export onion from Pakistan at an extremely competitive cost in the market. These efficiencies allow them to provide the customer with the highest standard of quality by compromising on value with the best rate possible in the market.
Saremco International is one of the biggest onion exporters in Pakistan. Rates have increased and there is a shortage of onion in the domestic market, while this shortage is seasonal.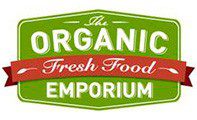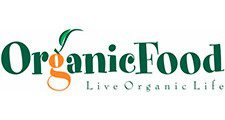 GET
IN TOUCH
We always welcome your inquiries, please feel free to contact us for any further information.